Protein Chemistry
Exploring your proteins since 2001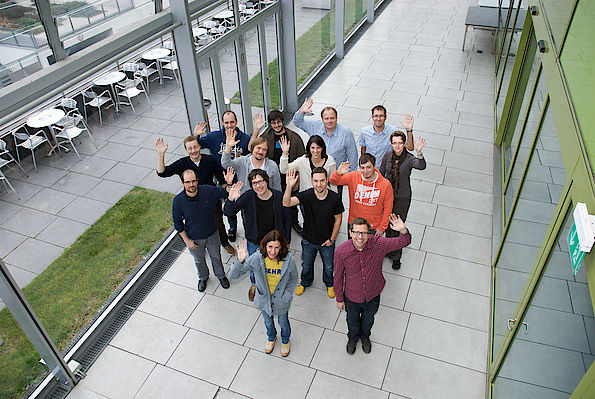 Welcome to our website!
The protein chemistry facility of IMP-IMBA-GMI is a core unit offering protein analyses. We are focused on serving the needs of the research groups at IMP, IMBA and GMI. We offer services such as protein identification, characterization of posttranslational modifications, protein quantitation and the respective data interpretation. Additionally, our facility provides peptide synthesis and affinity purification of antibodies.
We operate several chromatography systems for both protein and peptide separations and a number of state-of-the-art mass spectrometers. To keep our technology platforms competitive, we constantly establish and develop novel protocols. Currently, we focus on methods for improving the sensitivity of protein identification, on protein quantification and cross-linking technology. We also develop bioinformatics tools for data interpretation.
Please find on the website our current guidelines for sample submission and useful information and instructions for sample preparation. Additionally, we provide some links to useful tutorials about mass spectrometry and to animations demonstrating the operation principles of different mass spectrometers.