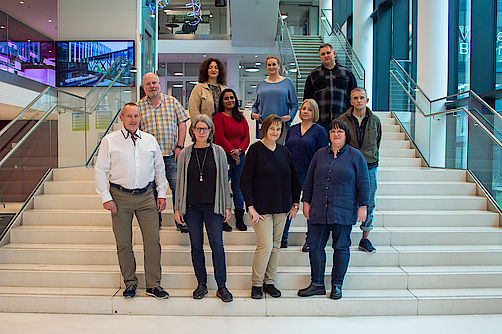 Molecular Biology Service
Welcome to the Molecular Biology Service
The facility offers a wide variety of standard services to all scientists at IMP/IMBA and GMI. This includes Sanger Sequencing, "Speed Congenics" service, preparation of competent cells of various E. coli strains, production of recombinant proteins and enzymes, monoclonal antibodies, routine mycoplasma testing service for tissue culture cells and plasmid prep in 96 well format to mention the most important ones. Moreover, we offer reagents that are convenient in molecular biology like 2x master mixes for PCR and cloning and some complete kits for RNA and DNA purification that are suitable for manual use and benchtop automation instruments. In addition, we provide instrumentation and expertise for lab automation and high-throughput methods.
In the last years, the protein production service grew substantially. We now produce more than 80 growth factors and enzymes to support the research groups with high quality proteins as a routine service.
The MBS provides routine service for examine mycoplasma contamination in cell cultures.
As an extra service we also provide clones from our RIKEN clone repository where researchers have the possibility to search in our database and ask for a specific clone.