April 3, 2014
Core Facilities News, BioOptics
OMX User Meeting
July 9th/10th 2014; Vienna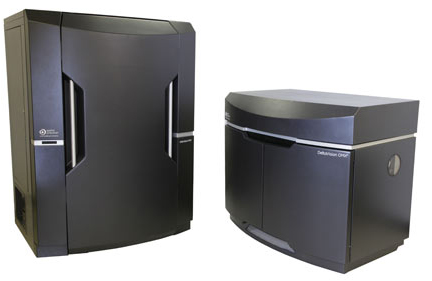 We, the BioOptics Facility of the IMP/IMBA/GMI together with the CSF Advances Microscopy Facility would like to invite everybody to an OMX user meeting taking place on the 9th and 10th of July 2014 in Vienna.
The meeting will start on Wednesday July 9th at 11a.m. with a talk of Lothar Schermelleh entitled "New insights into X chromosome inactivation by 3D superresolution microscopy".
After lunch we would like to invite the participants to discuss application of the OMX in different research projects, system maintenance as well as image acquisition and reconstruction optimization topics.
We would also like to address the cooperation possibilities (knowledge exchange) among participant/users, as well as join forces to foster the cooperation/communication/exchange with GE.
Everybody is strongly invited to join the informal round table discussion, as well as to give short presentation on specific topics they would like to address. During the one and a half days until Thursday the 10th evening there will not only be time for informal interaction, but also the OMX BLAZE V4 will be available for onsite demonstrations or knowledge-exchange if needed.
We will try to plan the agenda to meet everybody's interest and travel plans as good as possible. Please let us know as soon as possible if you can join and if you want to see a specific topic being addressed as well as point out if you are interested in presenting something by sending an Email to omx(at)imp.ac.at.